Here are the books I am currently reading!!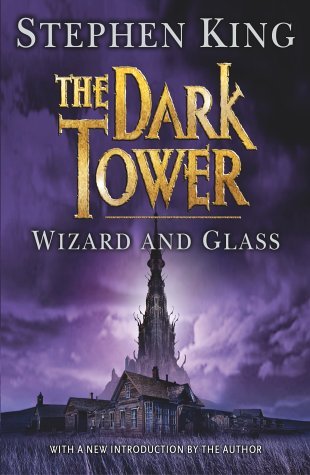 Wizard and Glass (The Dark Tower #4) by Stephen King
Roland of Gilead and his fellow pilgrims determine to reach the Dark Tower, but their quest is rife with confrontation, conflict and sacrifice – from a vast computer system which bargains in riddles to Roland's old enemy Walter and the wizard's glass.
The Sand Dweller by Molly Neely
In the ancient mountains of the Sinai desert, a child is born. The half-demon son of the devil's greatest general, Malachi grows up with one foot in the human world and one in the darkest pits of Hell itself. Soon, a power struggle will force him to choose. Will he claim the dark heritage promised to him by Lucifer? Or will he learn firsthand hand just how far evil will go to destroy mankind?
Caleb Glass is a young priest with a flourishing flock and a successful church. Plagued by strange visions and a tragic past, he's also beginning to question his faith. When he's suddenly thrust into an ancient feud, Caleb must decide whether wearing the collar is a part of God's plan, or an excuse to hide from his pain.
Is it possible for a broken priest and a sand dweller to achieve redemption, or are they both doomed by circumstance beyond their control?